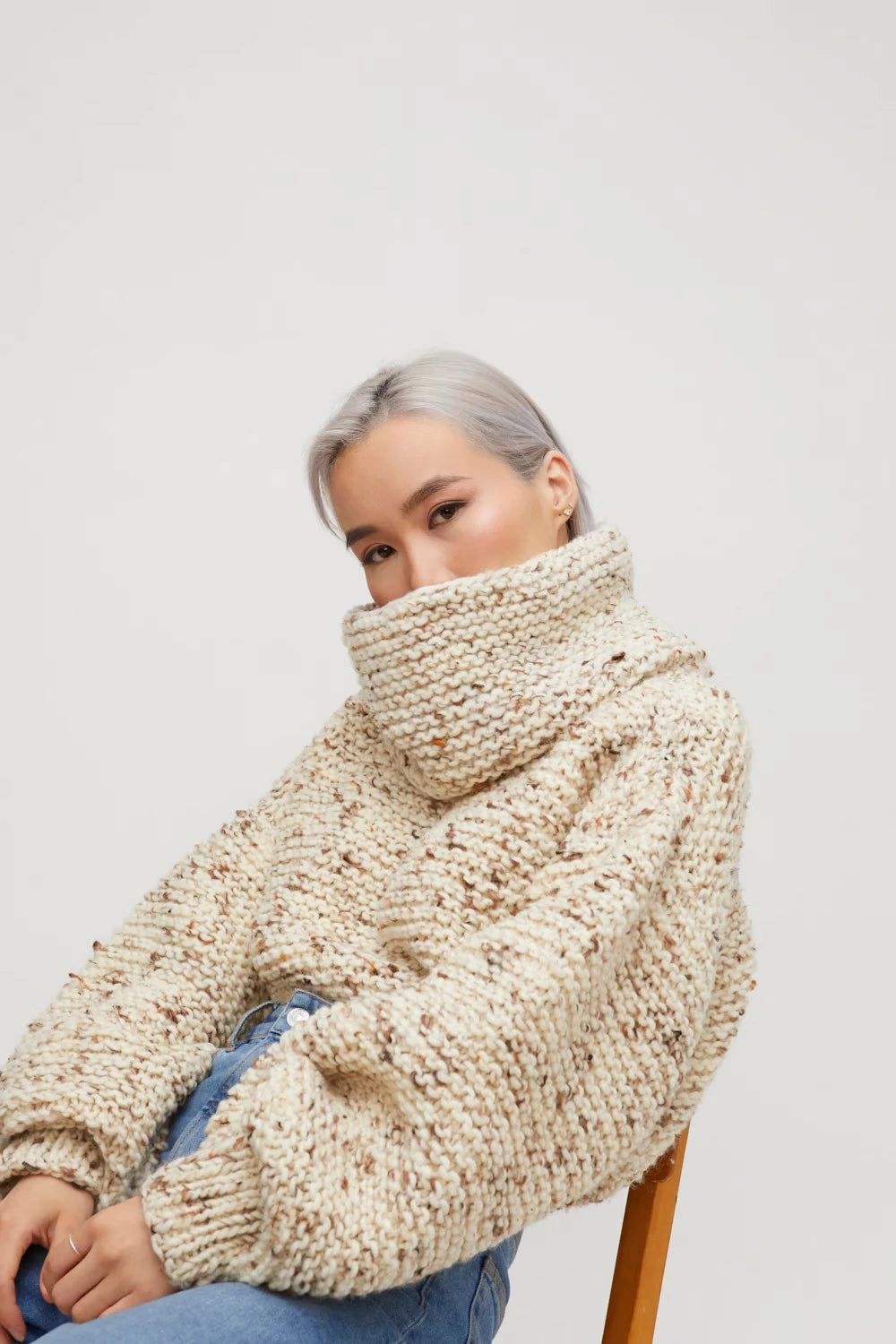 About the collection
Nature and the sea, in one way or another, have always been part of my life, and it has always given me a deep feeling of freedom and serenity.

The same freedom that I feel when I design. As an engineer, my training has always been linked to rules and laws, and for me, until a few years ago, designing was calculating. Design has allowed me to experiment with shapes, textures, materials ... designing I feel free.

And it is from that feeling of freedom, of identity, from where I bring you to Kresala, with the aim of translating my land, my origins and my culture, into special garments, with charisma, full of history.

The garments in this collection are made with sustainable organic materials. The raw material is 100% merino wool that supports the "Transhumance by Made in Slow" project for the recovery of traditional transhumance. A project that is concerned both with the recovery of traditional agricultural activity, as well as with keeping high standards of animals welfare (both of the sheep flocks and the Spanish mastiff shepherd dogs.)

Kresala is committed with slow, ethical fashion, enhancing handmade local production on a small scale, always bearing in mind social and environmental awareness.